FTIR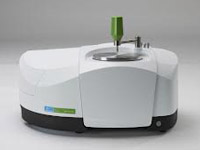 Perkin Elmer Spectrum Two with ATR
Fleming PTC has recently expanded its service portfolio to include the technique of FTIR.
To this end a Spectrum Two with ATR has been purchased from industry leader Perkin Elmer and has rapidly confirmed itself as a complementary and staple polymer characterisation test.
FTIR enables the rapid identification of many polymers and polymer additives.
Our postal address:
Fleming
Polymer Testing & Consultancy,
Unit 326 Hartlebury Trading Estate
Kidderminster
Worcestershire
DY10 4JB UK